New & Popular Titles


currently in stock

Good Times Are Killing Me, The
by Lynda Barry
$21.95 | 3 in stock

End of Policing, The
by Alex Vitale
$26.95 | ~Hardcover~ | 3 in stock

October: The Story of the Russian Revolution
by China Miéville
$26.95 | ~Hardcover~ | 2 in stock

We Demand: The University and Student Protests
by Roderick A. Ferguson
$18.95 | 1 in stock

From Fascism to Populism in History
by Federico Finchelstein
$29.95 | ~Hardcover~ | 1 in stock

History of the World in Seven Cheap Things: A Guide to Capitalism, Nature, and the Future of the Planet, A
by Raj Patel
$24.95 | ~Hardcover~ | 1 in stock

What Is Sex?
by Alenka Zupančič
$21.95 | 1 in stock

Threads: From the Refugee Crisis
by Kate Evans
$24.95 | ~Hardcover~ | 1 in stock

We Were Eight Years in Power: An American Tragedy
by Ta-Nehisi Coates
$28.00 | ~Hardcover~ | 4 in stock

Mental: Lithium, Love, and Losing My Mind
by Jaime Lowe
$28.00 | ~Hardcover~ | 2 in stock

Hate U Give, The
by Angie Thomas
$17.99 | ~Hardcover~ | 1 in stock

Hunger: A Memoir of (My) Body
by Roxane Gay
$25.99 | ~Hardcover~ | 2 in stock

1956: The World in Revolt
by Simon Hall
$17.95 | 1 in stock

Destruction
by Sven Spieker
$24.95 | 1 in stock

We are Never Meeting in Real Life.
by Samantha Irby
$15.95 | 2 in stock

True Sex: The Lives of Trans Men at the Turn of the Twentieth Century
by Emily Skidmore
$27.00 | 2 in stock

Gang's All Queer: The Lives of Gay Gang Members, The
by Vanessa R Panfil
$28.00 | 1 in stock

Burn Down The American Plantation
by Revolutionary Abolitionist Movement
$12.00 | 3 in stock

Archangel
by William Gibson
$24.99 | ~Hardcover~ | 1 in stock

Ethical Slut: A Practical Guide to Polyamory, Open Relationships & Other Adventures, The
by Dossie Easton
$18.99 | 3 in stock


Foranyonewhohaseverdreamedoflove,sex,andcompanionshipbeyondthelimitsoftraditionalmonogamy,thisgroundbreakingguidenavigatestheinfinitepossibilitiesthatopenrelationshipscanoffer.ExperiencedethicalslutsDossieEastonandJanetW.Hardydispelmythsandcoveralltheskillsnecessarytomaintainasuccessfulandresponsiblepolyamorouslifestylefromselfreflectionandhonestcommunicationtopracticingsafesexandraisingafamily.Individualsandtheirpartnerswilllearnhowtodiscussandhonorboundaries,resolveconflicts,andtodefinerelationshipsontheirownterms.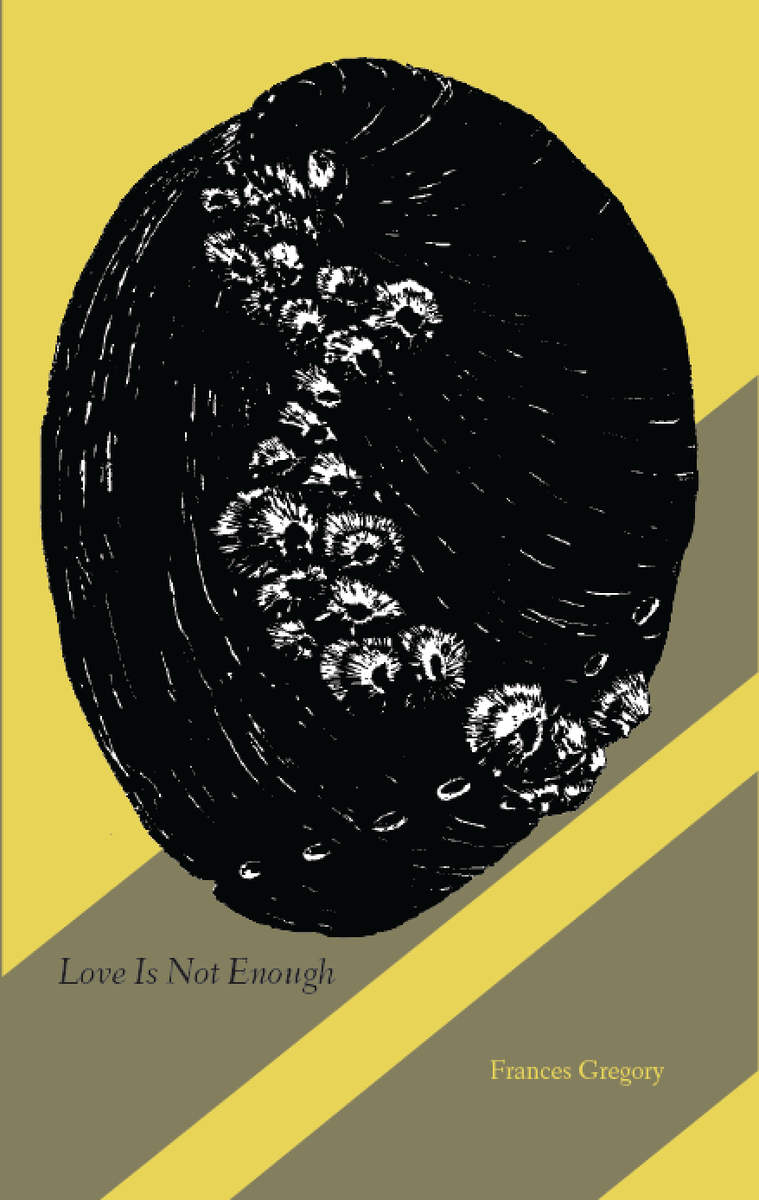 Love is Not Enough
by Frances Gregory
$13.00 | 115 in stock


Love is Not Enough was written over the course of the year after the suicide of Frances Gregory's mother. The poems are an investigation into the circumstantial and relational dynamics of grief as well as the bloody spectres of patriarchy and generational trauma.
Policing the Black Man: Arrest, Prosecution, and Imprisonment
by Angela J. Davis
$27.95 | ~Hardcover~ | 1 in stock

Life and Adventures of Jack Engle: An Auto-Biography; A Story of New York at the Present Time in which the Reader Will Find Some Familiar Characters
by Walt Whitman
$14.00 | 1 in stock

Rebellious Mourning: The Collective Work of Grief
by Cindy Milstein
$19.95 | 1 in stock

No Is Not Enough: Resisting Trump's Shock Politics and Winning the World We Need
by Naomi Klein
$16.95 | 1 in stock

Romantic Rationalist: A William Godwin Reader
by William Godwin
$17.95 | 1 in stock

Red Threads of Fortune (Tensorate #2), The
by J.Y. Yang
$15.99 | 1 in stock

Void: The Strange Physics of Nothing
by James Owen Weatherall
$16.00 | 1 in stock

Ghosts of Seattle Past
by Jaimee Garbacik
$19.95 | 1 in stock

Class, Race and Marxism
by David Roediger
$26.95 | 1 in stock

Little Fires Everywhere
by Celeste Ng
$27.00 | ~Hardcover~ | 1 in stock

Akata Warrior (Akata Witch, #2)
by Nnedi Okorafor
$18.99 | ~Hardcover~ | 1 in stock

Knights Errant of Anarchy: London and the Italian Anarchist Diaspora (1880-1917), The
by Pietro Di Paola
$19.95 | 2 in stock

Influence Peddlers, The
by Hédi Kaddour
$18.00 | 1 in stock

Roadside Geology of Washington
by Marli B Miller
$26.00 | 1 in stock

Changeling, The
by Victor LaValle
$28.00 | 1 in stock

4 3 2 1
by Paul Auster
$32.50 | ~Hardcover~ | 1 in stock

Radical Hope: Letters of Love and Dissent in Dangerous Times
by Carolina De Robertis
$15.95 | 1 in stock

Kindred: A Graphic Novel Adaptation
by Octavia E. Butler
$24.95 | ~Hardcover~ | 2 in stock

Twitter and Tear Gas: The Power and Fragility of Networked Protest
by Zeynep Tufekci
$26.00 | 2 in stock

This is Not a Border: Reportage & Reflection from the Palestine Festival of Literature
by Ahdaf Soueif
$23.00 | 1 in stock

Paper Girls, Vol. 3
by Brian K. Vaughan
$12.99 | 2 in stock

Heroes of the Frontier
by Dave Eggers
$16.95 | 1 in stock

Dark Tower I (MTI): The Gunslinger, The
by Stephen King
$9.99 | 4 in stock

Libertarian Socialism: Politics in Black and Red
by David Berry
$26.95 | 1 in stock

Monstress, Vol. 2: The Blood
by Marjorie M. Liu
$16.99 | 2 in stock

Totem Poles and Railroads
by Janet Rogers
$18.95 | 1 in stock

Why Don't the Poor Rise Up?: Organizing the Twenty-First Century Resistance
by Ajamu Nangwaya
$18.95 | 1 in stock

Ctrl-Alt-Delete
by Matthew Lyons
$10.00 | 1 in stock

Communism for Kids
by Bini Adamczak
$12.95 | 2 in stock

Mother of All Questions, The
by Rebecca Solnit
$14.95 | 2 in stock

Theft by Finding: Diaries (1977-2002)
by David Sedaris
$28.00 | ~Hardcover~ | 1 in stock

Ministry of Utmost Happiness, The
by Arundhati Roy
$28.95 | ~Hardcover~ | 1 in stock

Fire This Time: A New Generation Speaks about Race, The
by Jesmyn Ward
$16.00 | 2 in stock

Love and Other Consolation Prizes
by Jamie Ford
$28.00 | ~Hardcover~ | 2 in stock


Thoreau and the Language of Trees
by Richard Higgins
$24.95 | 1 in stock

I'd Die For You: And Other Lost Stories
by F. Scott Fitzgerald
$28.00 | ~Hardcover~ | 1 in stock


Rise and Fall of D.O.D.O., The
by Neal Stephenson
$35.00 | ~Hardcover~ | 1 in stock

Antifascism, Sports, Sobriety: Forging a Militant Working-Class Culture
by Julius Deutsch
$14.95 | 2 in stock

Everything Is Awful and You're a Terrible Person
by Daniel Zomparelli
$15.95 | 1 in stock

Difficult Women
by Roxane Gay
$25.00 | ~Hardcover~ | 1 in stock

People's History of the United States, A
by Howard Zinn
$19.99 | 4 in stock


Since its original landmark publication in 1980, A People's History of the United States has been chronicling American history from the bottom up, throwing out the official version of history taught in schools—with its emphasis on great men in high places—to focus on the street, the home, and the, workplace. Known for its lively, clear prose as well as its scholarly research, A People's History of the United States is the only volume to tell America's story from the point of view of—and in the words of—America's women, factory workers, African-Americans, Native Americans, the working poor, and immigrant laborers. As historian Howard Zinn shows, many of our country's greatest battles—the fights for a fair wage, an eight-hour workday, child-labor laws, health and safety standards, universal suffrage, women's rights, racial equality—were carried out at the grassroots level, against bloody resistance. Covering Christopher Columbus's arrival through President Clinton's first term, A People's History of the United States, which was nominated for the American Book Award in 1981, features insightful analysis of the most important events in our history.
Lumberjanes, Vol. 6: Sink or Swim
by Shannon Watters
$14.99 | 1 in stock

Out of the Ruins: The Emergence of Radical Informal Learning Spaces
by Robert H. Haworth
$24.95 | 1 in stock

Against Doom: A Climate Insurgency Manual
by Jeremy Brecher
$12.95 | 2 in stock


Late in 2015, nearly two hundred countries signed the Paris Agreement acknowledging their individual and collective duty to protect the earth's climate—and willfully refused to perform that duty. In response to this institutional failure and to growing climate destruction, we are witnessing the birth of a global nonviolent constitutional insurgency. Against Doom: A Climate Insurgency Manual tells how to put strategy into action—and how it can succeed. It is a handbook for halting global warming and restoring our climate—a how-to for climate insurgents.
Emergent Strategy: Shaping Change, Changing Worlds
by Adrienne Maree Brown
$16.00 | 1 in stock


Inspired by Octavia Butler's explorations of our human relationship to change, Emergent Strategy is radical self-help, society-help, and planet-help designed to shape the futures we want to live. Change is constant. The world is in a continual state of flux. It is a stream of ever-mutating, emergent patterns. Rather than steel ourselves against such change, this book invites us to feel, map, assess, and learn from the swirling patterns around us in order to better understand and influence them as they happen. This is a resolutely materialist "spirituality" based equally on science and science fiction, a visionary incantation to transform that which ultimately transforms us.
Sacred Era: A Novel, The
by Aramaki Yoshio
$22.95 | 1 in stock

Burning Ground: Stories, The
by Adam O'Riordan
$25.95 | ~Hardcover~ | 2 in stock

Optimism Over Despair: On Capitalism, Empire, and Social Change
by Noam Chomsky
$16.95 | 1 in stock

Undocumented: The Architecture of Migrant Detention
by Tings Chak
$20.00 | 1 in stock

Guerrillas of Desire: Notes on Everyday Resistance and Organizing to Make a Revolution Possible
by Kevin Van Meter
$18.95 | 1 in stock

Queer & Trans Artists of Color Vol 2
by Nia King
$20.00 | 1 in stock

Colony in a Nation, A
by Christopher L. Hayes
$26.95 | 1 in stock

Secret History of Jane Eyre: How Charlotte Brontë Wrote Her Masterpiece, The
by John Pfordresher
$26.95 | ~Hardcover~ | 1 in stock

Night Ocean, The
by Paul La Farge
$27.00 | ~Hardcover~ | 1 in stock

Guidebook to Relative Strangers: Journeys into Race, Motherhood, and History
by Camille T. Dungy
$25.95 | ~Hardcover~ | 1 in stock

Down Below
by Leonora Carrington
$14.00 | 1 in stock

Fall Down 7 Times Get Up 8: A Young Man's Voice from the Silence of Autism
by Naoki Higashida
$27.00 | ~Hardcover~ | 1 in stock

Futurability: The Age of Impotence and the Horizon of Possibility
by Franco Bifo Berardi
$26.95 | 1 in stock

Mikhail and Margarita
by Julie Lekstrom Himes
$18.00 | 1 in stock


A love triangle involving Mikhail Bulgakov, famed author of The Master and Margarita, an agent of Stalin's secret police, and the bewitching Margarita has inescapable consequences for all three in 1930s Russia. It is 1933 and Mikhail Bulgakov's enviable career is on the brink of being dismantled. His friend and mentor, the poet Osip Mandelstam, has been arrested, tortured, and sent into exile. Meanwhile, a mysterious agent of the secret police has developed a growing obsession with exposing Bulgakov as an enemy of the state. To make matters worse, Bulgakov has fallen in love with the dangerously outspoken Margarita. Facing imminent arrest, infatuated with Margarita, he is inspired to write his masterpiece, The Master and Margarita, a satirical novel that is scathingly critical of power and the powerful. Ranging between lively readings in the homes of Moscow's literary elite to the Siberian Gulag, Mikhail and Margarita recounts a passionate love triangle while painting a portrait of a country with a towering literary tradition confronting a dictatorship that does not tolerate dissent. Margarita is a strong, idealistic woman, who is fiercely loved by two very different men, both of whom will fail in their attempts to shield her from the machinations of a regime hungry for human sacrifice. Himes launches a rousing defense of art and the artist during a time of systematic deception and she movingly portrays the ineluctable consequences of love for one of history's most enigmatic literary figures.
Worshiping Power: An Anarchist View of Early State Formation
by Peter Gelderloos
$16.00 | 1 in stock

Saga, Vol. 7
by Brian K. Vaughan
$14.99 | 2 in stock


From the worldwide bestselling team of FIONA STAPLES and BRIAN K. VAUGHAN, "The War for Phang" is an epic, self-contained SAGA event! Finally reunited with her ever-expanding family, Hazel travels to a war-torn comet that Wreath and Landfall have been battling over for ages. New friendships are forged and others are lost forever in this action-packed volume about families, combat and the refugee experience. Collects issues 37 through 42.
Reclaimers
by Ana Maria Spagna
$19.95 | 1 in stock

Wicked + The Divine, Vol. 5: Imperial Phase I, The
by Kieron Gillen
$16.99 | 1 in stock

Schadenfreude, A Love Story: Me, the Germans, and 20 Years of Attempted Transformations, Unfortunate Miscommunications, and Humiliating Situations That Only They Have Words For
by Rebecca Schuman
$26.99 | ~Hardcover~ | 1 in stock

Flintstones, Vol. 1, The
by Mark Russell
$16.99 | 1 in stock

Fifth Beginning: What Six Million Years of Human History Can Tell Us about Our Future, The
by Robert L. Kelly
$24.95 | 1 in stock

Half Century of Occupation: Israel, Palestine, and the World's Most Intractable Conflict, A
by Gershon Shafir
$26.95 | 1 in stock

Tilted Guide To Being A Defendant, A
by Tilted Scales Collective
$18.00 | 2 in stock

Greatest of Marlys, The
by Lynda Barry
$22.95 | ~Hardcover~ | 1 in stock

Fox Was Ever the Hunter, The
by Herta Müller
$16.00 | 2 in stock

Pushcart Prize XLI: Best of the Small Presses 2017 Edition, The
by Bill Henderson
$19.95 | 1 in stock

Ten Myths about Israel
by Ilan Pappé
$15.95 | 1 in stock

Walkaway
by Cory Doctorow
$26.99 | ~Hardcover~ | 1 in stock

Testosterone Rex: Myths of Sex, Science, and Society
by Cordelia Fine
$26.95 | 1 in stock

BFG, The
by Roald Dahl
$7.99 | 1 in stock


Originally published: London : J. Cape, c1982.
Kidsnatched from her orphanage by a BFG (Big Friendly Giant), who spends his life blowing happy dreams to children, Sophie concocts with him a plan to save the world from nine other man-gobbling cannybull giants.
Heidegger: His Life and His Philosophy
by Alain Badiou & Barbara Cassin
$19.99 | 1 in stock

Last Tree, The
by Ingrid Chabbert
$17.95 | ~Hardcover~ | 1 in stock

World: An Anthropological Examination
by João de Pina-Cabral
$15.00 | 2 in stock

Little Book on Form: An Exploration into the Formal Imagination of Poetry, A
by Robert Hass
$29.99 | ~Hardcover~ | 1 in stock

Always Happy Hour: Stories
by Mary Miller
$24.95 | ~Hardcover~ | 1 in stock

Last Look
by Charles Burns
$29.95 | 1 in stock

Pound of Flesh: Monetary Sanctions as Punishment for the Poor, A
by Alexes Harris
$29.95 | 1 in stock

Six Memos for the Next Millennium
by Italo Calvino
$13.95 | 1 in stock

Violence of the Green Revolution, The
by Vandana Shiva
$24.95 | 1 in stock

Hundred Days, The
by Joseph Roth
$14.95 | 1 in stock

Trees for Gardens, Orchards, and Permaculture
by Martin Crawford
$39.95 | 1 in stock